XI EUROSAI Congress in Prague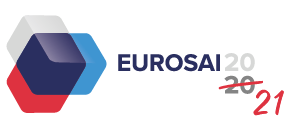 The SAO is organising XI EUROSAI Congress from 30 May to 3 June 2021 in Prague. The goal of our Congress will be to provide all participants with easily accessible and usable information for their work. Participation in the Congress should be the impetus for each delegation that desires to instantly propel their work forward to the benefit of citizens in the given country.
You can get moer information on the Congress website: https://www.eurosai2020.cz/.