Energy Savings Project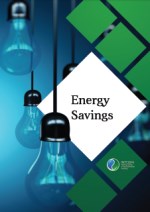 With a view to capitalizing upon its previous experience with this project, the Supreme Audit Office of the Czech Republic proposed leading a new project called Energy Savings at the 15th INTOSAI WGEA meeting in Tallinn in 2013. Unlike the Auditing Sustainable Energy handbook, the output of this project is a study focusing on the issue of energy savings and scrutiny of this issue in audit work by audit institutions.
This study was a collaborative effort of the project team members from the Supreme Audit Office of the Czech Republic who cooperated closely with the Supreme Audit Institutions of China, Egypt, Ethiopia, Estonia, Morocco, the Netherlands, Norway, the Philippines, Slovakia, Swaziland, the United States, the United Kingdom, and Zambia.
The principal aims of this study are to highlight the importance of energy savings as a potential area to be audited by SAIs and to elaborate this topic by focusing on examples, case studies, and SAIs' best practice in this field.
The study is divided in the following three chapters:
CHAPTER I
Background information on the issue of energy savings.
CHAPTER II
Political and legal framework in the area of energy savings and energy efficiency in selected regions.
CHAPTER III
Auditing energy savings issues (INTOSAI community experience).
We understand energy savings as a quantity of energy saved by the adoption of certain measures; we determine the saved energy by measuring or estimating consumption before and after one or more measures have been implemented.
From auditors' point of view, however, it is necessary to understand the potential areas of energy efficiency from the generation phase through the energy supplies phase right up to the phase of energy consumption. The role of audit institutions and auditors themselves is to evaluate the impacts of policies or measures implemented by governments seeking to promote energy savings or energy efficiency in individual phases of this chain.
Energy efficiency measures can be then applied in various phases of the energy chain:
energy savings in energy generation;
energy savings in energy supplies;
energy savings in consumption.
The fundamental source of audit criteria is national legislation which encompasses legislation on environmental protection, support for renewables, the budget, and management of state finances, accounting, taxes, public procurement, etc. However, there is no international treaty laying down binding rules on energy savings.
In addition to legislation, governments adopt energy policies/programmes by setting priorities and targets for the energy sector. Auditors may compare the actual state of affairs with the commitments laid down in such policies/programmes and/or may examine the economy, efficiency, and effectiveness of these policies/programmes.
The case studies presented in Chapter III are based on audits conducted by SAIs from all around the world and their common topic/subtopic is energy savings or energy efficiency respectively.
Publication dowload
The publication may be downloaded free of charge from the NKU website.
If you have any questions or comments concerning the Energy Savings project,
you can contact us at barbora.zochova(at)nku.cz.